Authentic Super Nintendo NES SNES MINI Classic HDMI with18 systems In 1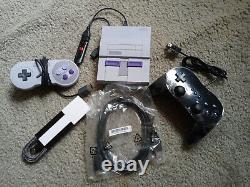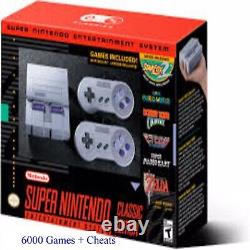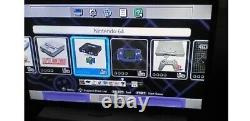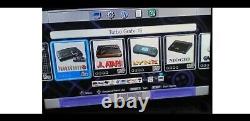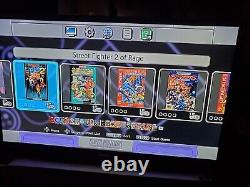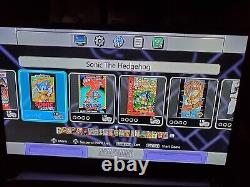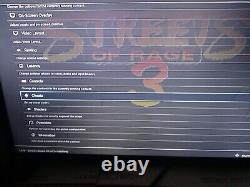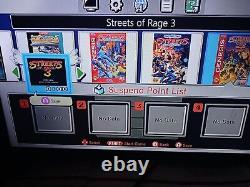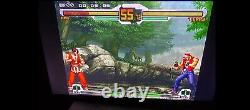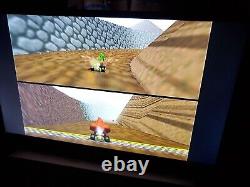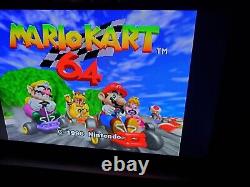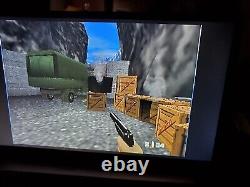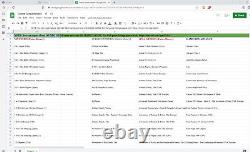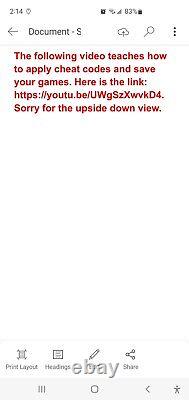 This Ad is for a refurbished (like new without original box) Authentic Super Nintendo Mini with the 30 original games plus over 7200 games. You will get 18 Systems in one.
Expect the entire Nintendo, Super Nintendo, Sega Genesis, GB, GBC, Atari 2600, Atari Lynx, NEO GEO & MAME library along over 200 TurboGrafx-16 games with some GBA, NDS, N64, Sega Dreamcast, Colecovision games and over 100 PS1 games plus cheat codes for your games. Basically, everything is included, so you can simply plug and play.
Beware Sega Dreamcast games does lag at time. Does not come with original package.
Look at the photo 13. Look closely at the green background with black letters and the link is listed at the end. For a short game play experience look at the last photo. Easy reset hold down + Select.
Save state (save games anytime). Auto fire (hold Select and A+B). GB and GBC (Entire library). 1 Snes and 1 Joystick controller. HDMI and USB power cord.