Ninja Gaiden Trilogy (Super Nintendo, 1995) SNES ROUGH COPY Authentic Tested OEM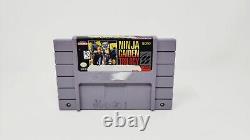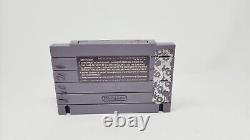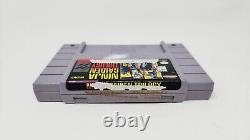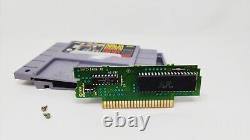 Please see pictures for condition. Experience the thrill of being a ninja with Ninja Gaiden Trilogy for Super Nintendo. This game, developed by Tecmo, lets you play as Ryu Hayabusa as he embarks on a dangerous mission to take down his enemies.
With its captivating storyline and exciting gameplay, Ninja Gaiden Trilogy is a must-have for any fan of action and adventure games. Released in 1995, this game features NTSC-U/C (US/Canada) region code and has been tested for authenticity and functionality. It is also a fun rental copy that adds to the excitement of the game. Don't miss out on the chance to join Ryu Hayabusa on his journey to become the ultimate ninja.