Super Nintendo SNES Box and Games Tested Working Authentic Bundle Mario Zelda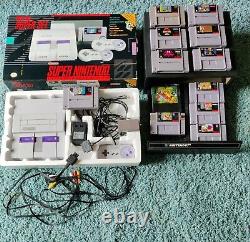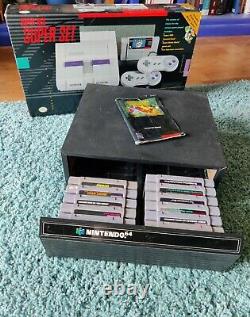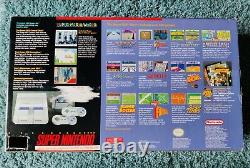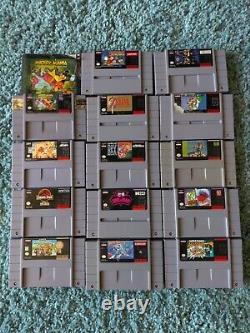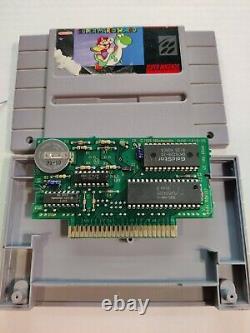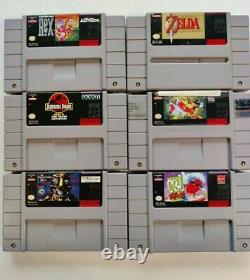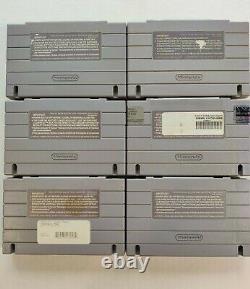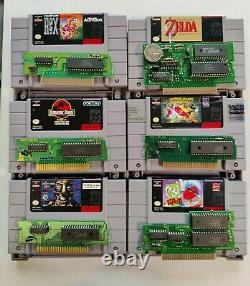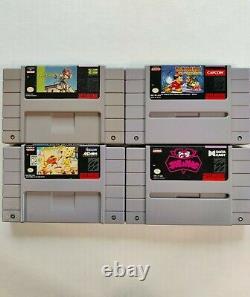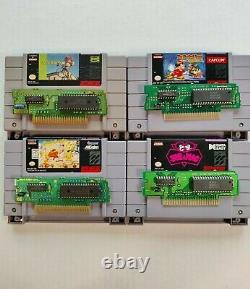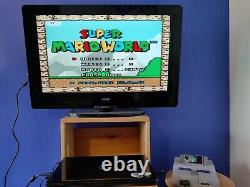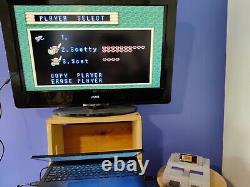 UPDATE - 06/18 - Super Mario All Stars, Super Mario Kart, and MegaMan X have been added to this sale! They are also tested and authentic cartridges.
For sale is a big lot of SNES goodies! Everything here is tested and working. Every cart is pictured with its internal chips to show authenticity and every single cart has been tested and works.
The systems is a model SNS-001 and it works. Much like old SNES consoles, this one takes a little finesse to get going, but it works great!
The power and reset buttons are responsive and it's pretty clean! The AC adaptor cord is not original Nintendo brand, but it does work. One AV cable is Nintendo brand and the other is after market.
It also includes the RF video adapter which hasn't been used in a while, but worked when last used. The game box is in pretty good shape, but it has a cut UPC, and a piece of the inner Styrofoam is broken off.
The storage box is in great shape with good corners and both drawer tabs are in tact. Only one controller, but it is Nintendo brand. Here is a list of the games. Mickey Mania with original booklet. The Legend of Zelda Link to the Past. The Magical Quest Starring Mickey Mouse.