Super nintendo SNES console bundle 2 controller 5 game mario kart All Stars Mint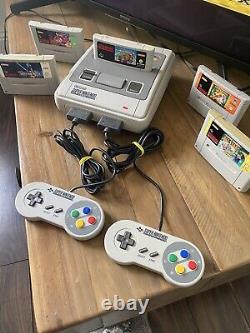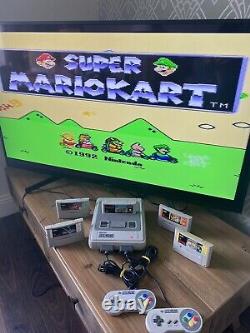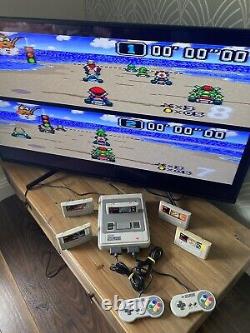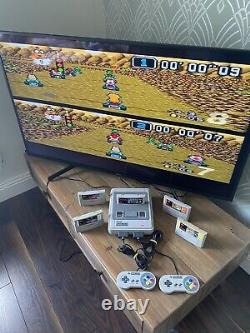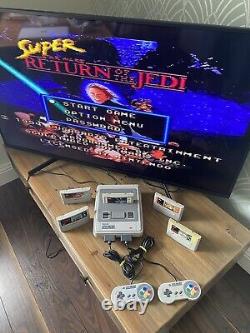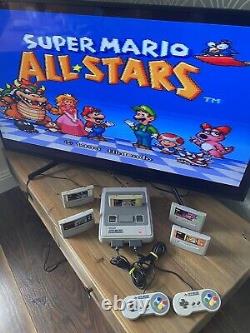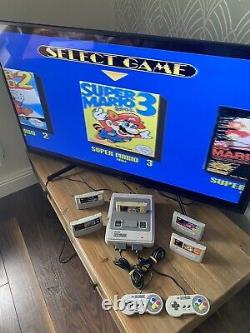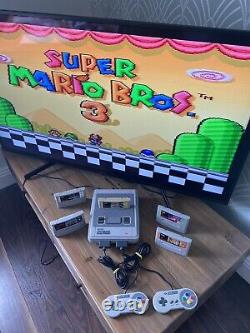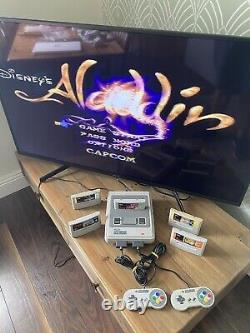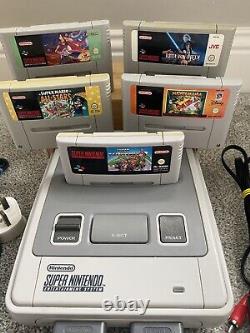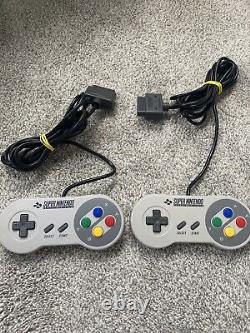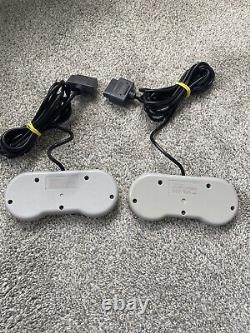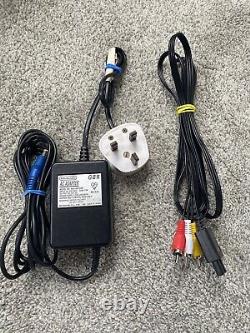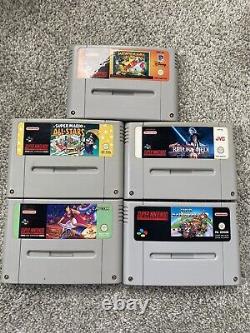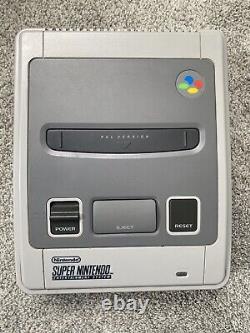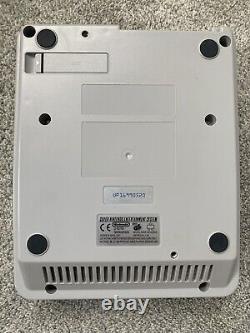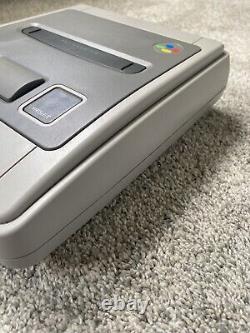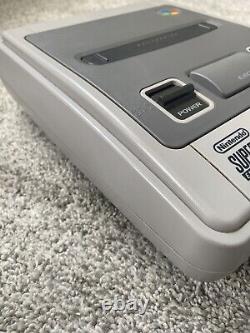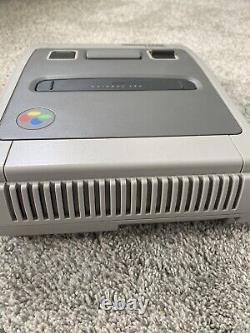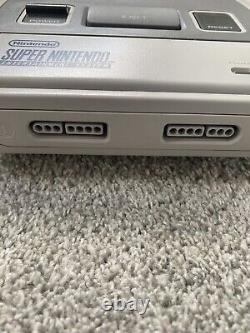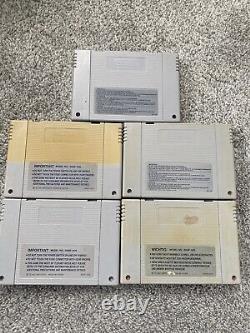 Super nintendo SNES console bundle 2 controllers 5 games mario kart - all stars -star wars. Super Nintendo Console is in MINT condition and is original full size Nintendo SNES is complete with no scratches or chunks missing and minor age related wear, it has no discolouration or yellowing and the plastic is bright and shiny in original white/grey, this is a stunning example. Supplied with two official Nintendo controllers in good used condition both are as pictured and work as they should, one has some minor marks to the front but are tested and fully working. Supplied with 5 official UK pal games, THE BIGGEST HITTERS ON THE SNES including the biggest titles ever released these are top games all have complete labels but some have discolouration of the cartridge generally to the rear and the images form an important part of the description but for the age they are all pretty good.. Mario kart - this is where it all began classic game!
Mario all stars - four incredible mario games from the Mrs on one cartridge. Star Wars - return of the Jedi. As per pictured all games are fully tested working and I have went to significant effort to clean the cartridges and the pins so each game loads first time as per images they work perfectly! Also comes with official original snes charger AND third party Av Cable to allow play on a modern tv.