Virtual Bart (Super Nintendo) SIMPSONS VIDEO GAME SNES CIB Complete Acclaim NICE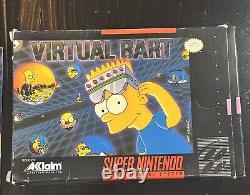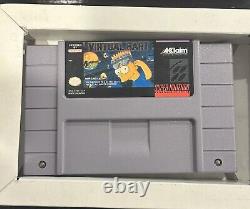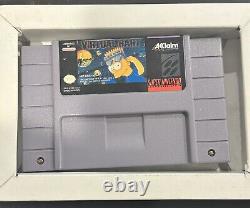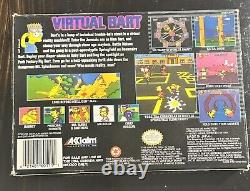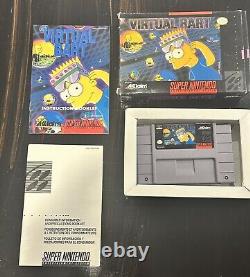 Compete box with game, manual and ads. Please allow me to send final invoice.
Take a trip down memory lane with Virtual Bart, a classic 1994 arcade game for Super Nintendo featuring The Simpsons. This complete in box (CIB) package includes the game cartridge, manual, and poster, all in great condition.
Rated E for Everyone, this game is perfect for fans of the beloved television show and arcade games alike. Join Bart on his virtual adventures and explore the different worlds and challenges that await you.
This game is NTSC-U/C (US/Canada) region coded and published by Acclaim. Don't miss out on the opportunity to add this gem to your collection.